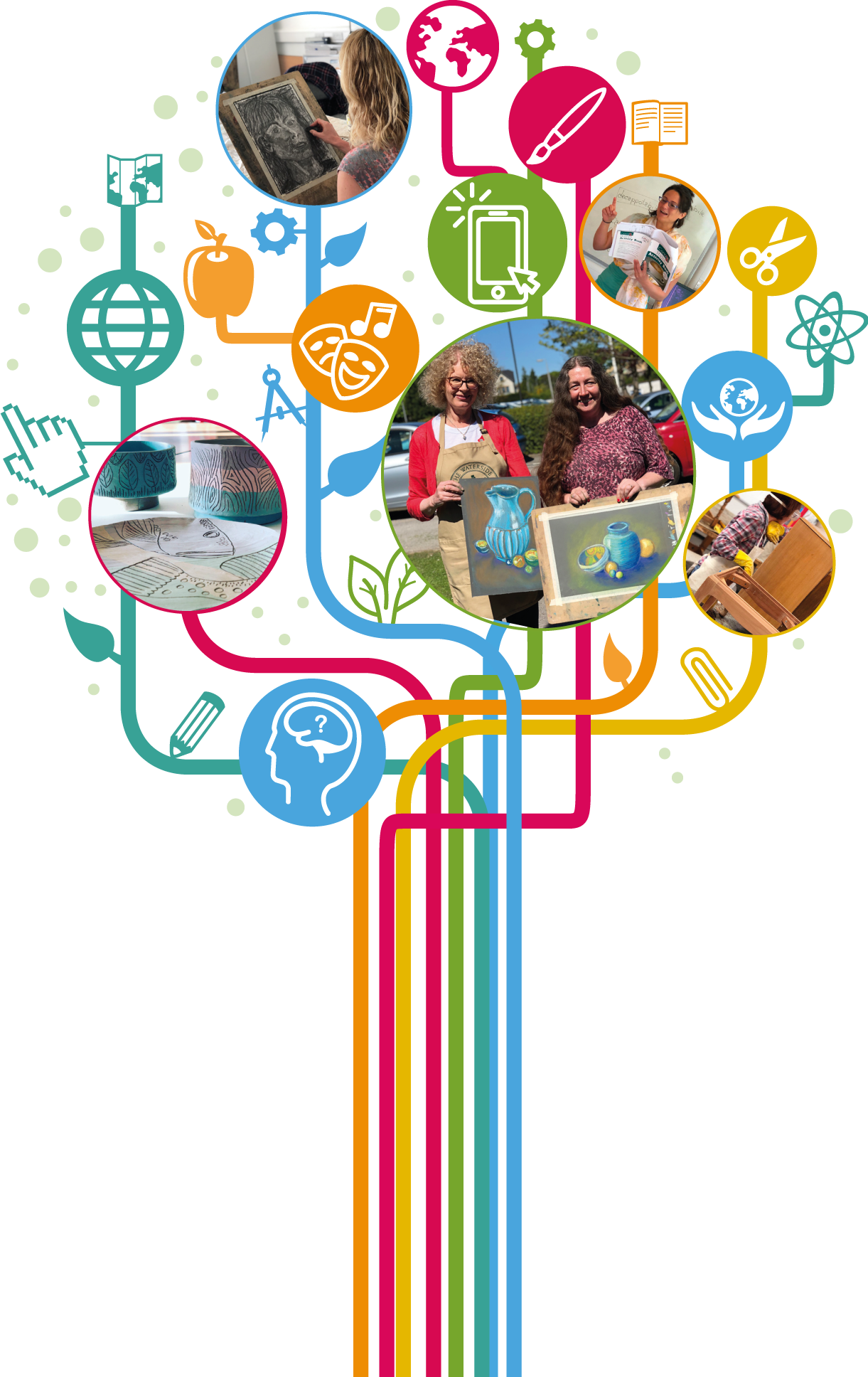 ***STOP PRESS***
NEW ONLINE COURSES starting w/c February 22nd  2021
Including beginners language classes - Japanese, Greek, Latin, French, Italian, Spanish and German
For all classes CLICK HERE to enrol now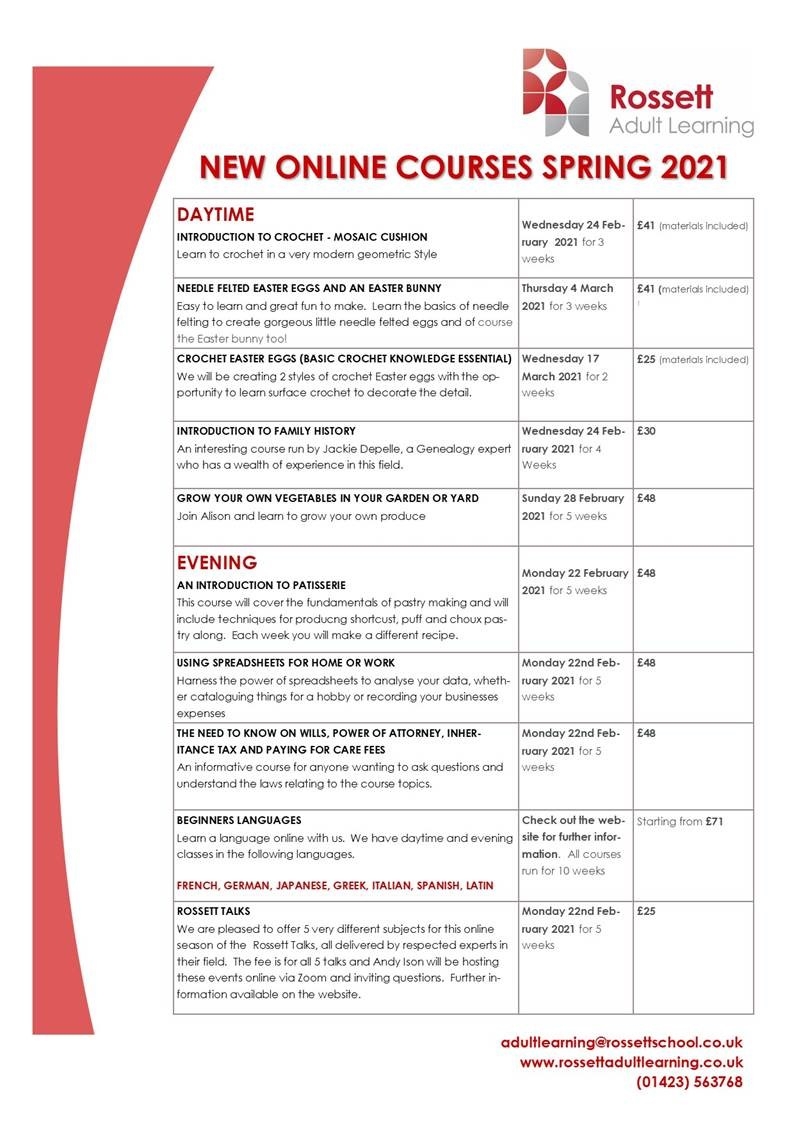 To be added to our mailing list click here
Spring 2021 programme available HERE
Please ensure you book your ONLINE class at least 5 working days before the start date, we cannot guarantee your participation in the first class if booked after then.
PLEASE NOTE ALL IN-PERSON CLASSES HAVE BEEN POSTPONED UNTIL FURTHER GOVERNMENT ADVICDE. IF YOU HAVE ALREADY ENROLLED YOUR PAYMENT STILL STANDS AND WE WILL RUN THE COURSE ONCE WE CAN.
FEATURED COURSES
"I didn't think that learning online was for me, I'm too old for all that. But the team at Rossett Adult learning explained everything to me, and I used my ipad. I'm a convert!"
"This has been a very interesting learning experience. I have enjoyed learning each weeks topic online with Sabrina."
"Fascinating course - enthusiastically presented - excellent teaching skills and great class handouts all emailed to us"
"Learning online has meant that I can keep in touch with my class-mates, keep my brain going, and it has been an absolute god-send."
"I have been attending Spanish lessons at Rossett Adult Learning for nearly five years! Sebastian makes our courses fun and informative and I always enjoy the class! My fellow students have become friends too"