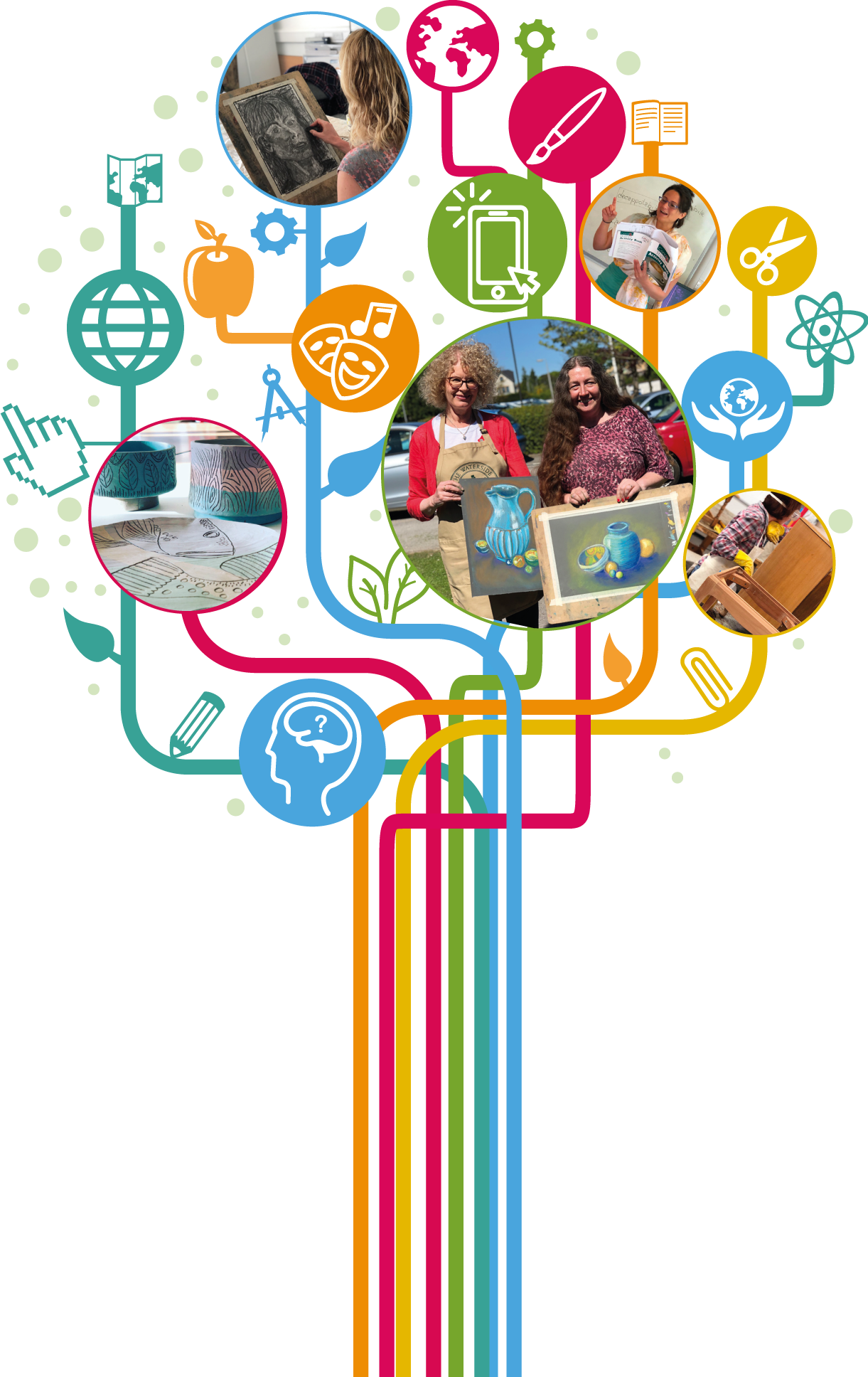 Rossett Adult Learning provides part-time day and evening learning for pleasure classes to suit all tastes and interests. 
Our new Autumn 2021 Programme with over 150 interesting and engaging courses is live for enrolment. To download the full programme please click HERE
To be added to our mailing list click here
FEATURED COURSES
"I didn't think that learning online was for me, I'm too old for all that. But the team at Rossett Adult learning explained everything to me, and I used my ipad. I'm a convert!"
"This has been a very interesting learning experience. I have enjoyed learning each weeks topic online with Sabrina."
"Fascinating course - enthusiastically presented - excellent teaching skills and great class handouts all emailed to us"
"Learning online has meant that I can keep in touch with my class-mates, keep my brain going, and it has been an absolute god-send."
"I have been attending Spanish lessons at Rossett Adult Learning for nearly five years! Sebastian makes our courses fun and informative and I always enjoy the class! My fellow students have become friends too"