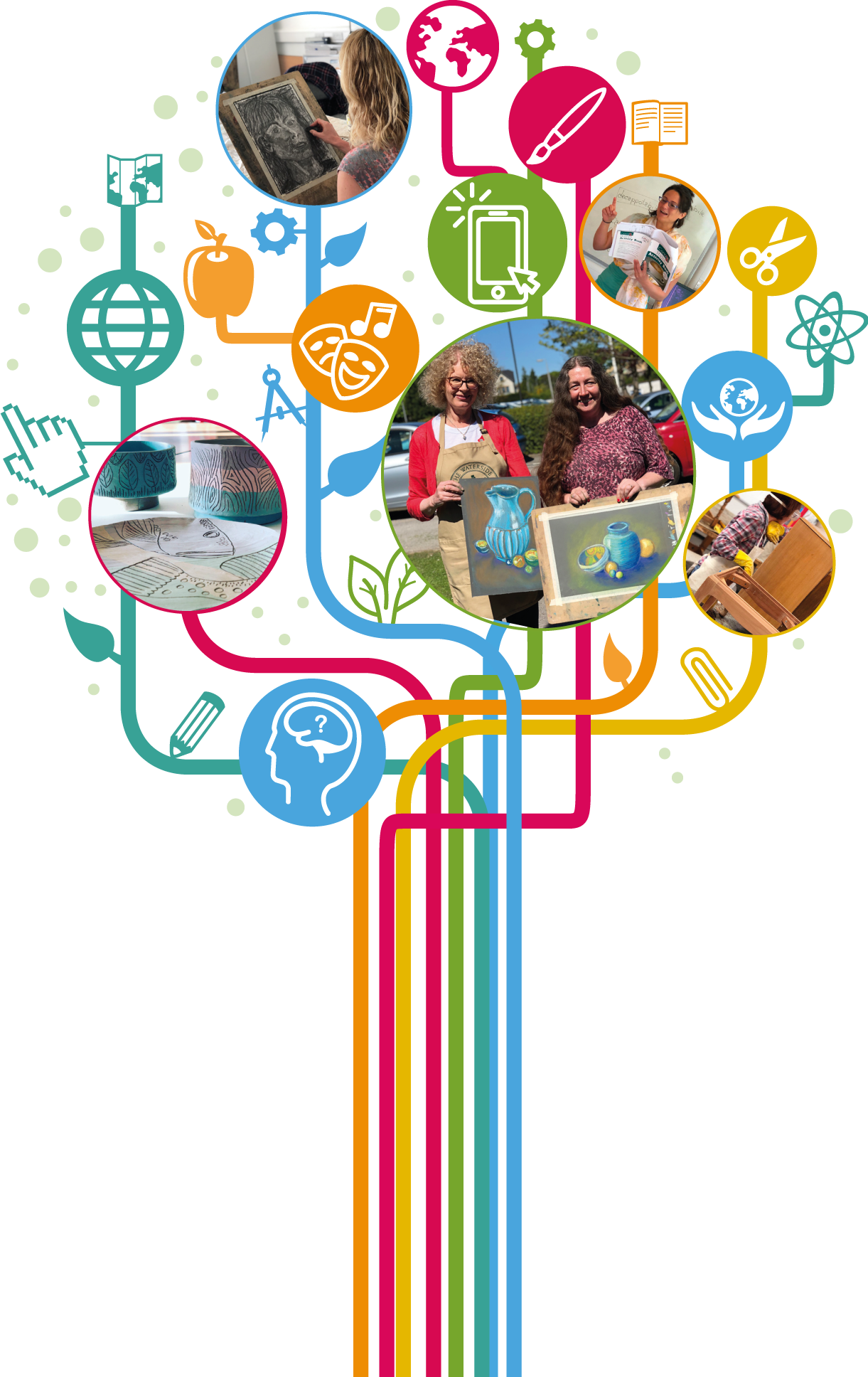 Rossett Adult Learning provides part-time day and evening learning for pleasure classes to suit all tastes and interests, to our local community.
We are a self-funding organisation where all profits go to Rossett School and the education of our local children.
New Summer programme available to view and enrol on Monday 28th March
180 courses available including fabulous new 1 and 2 day Art Workshops, Holiday languages, Bicycle Maintenance, Learn how to use an ipad or iphone, History, and many more. To view the Summer programme list click here
Thank you for visiting our website if you would like to be sent the latest information about our future courses please click here
FEATURED COURSES
"I didn't think that learning online was for me, I'm too old for all that. But the team at Rossett Adult learning explained everything to me, and I used my ipad. I'm a convert!"
"This has been a very interesting learning experience. I have enjoyed learning each weeks topic online with Sabrina."
"Fascinating course - enthusiastically presented - excellent teaching skills and great class handouts all emailed to us"
"Learning online has meant that I can keep in touch with my class-mates, keep my brain going, and it has been an absolute god-send."
"I have been attending Spanish lessons at Rossett Adult Learning for nearly five years! Sebastian makes our courses fun and informative and I always enjoy the class! My fellow students have become friends too"