Crochet for Improvers

Start date: 13th Jun 2022
Time: 19:00 - 21:00
Cost: &pound48
Day: Monday
Duration: 5 weeks
Tutor: Lizzie Rosewood
Course code: 22SU080
This course is for;  Anyone wanting to advance their crochet skills
For the first session students will need;  A notebook and pen. Crochet materials a per email sent out to you.
Can you chain and treble, want to learn more? Come to our friendly improvers crochet course. We make all sorts of exciting things from blankets and hats to flowers and bunting. Supportive and fun, you will be made welcome
You will learn how to use basic crochet stitches with confidence, and understand how to read, and work from a pattern, combine basic stitches to create patterns and follow the pattern to produce finished items. 
You will also learn new stitches.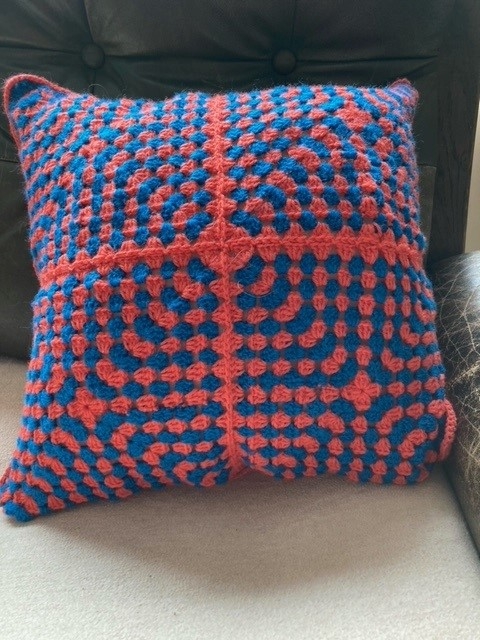 .